Description of Program: The Magnolia Memory Care Day Program provides different programs to promote the well-being of people living with Alzheimer's and other dementia-related illnesses, along with caregivers. The Magnolia Memory Care Day Program has the mission to help to improve the quality of life of your loved one, as well as support for caregivers.
The Magnolia Memory Care Day Program operates in fort Mill, South Carolina.
Dementia Day Care

Encouraging, stimulating, and enjoyable programs designed to and proven to enhance the quality of life will fill the space.

Support for caregivers

Support groups, essential training, and resource assistance for caregivers providing care to loved ones with dementia.

Community Awareness

Education and awareness campaign to help community members identify warning signs of dementia and gain an understanding of care.
Contact Information
Administrator: Susan Bill
Phone: (704) 840-2509
Email: SusanBill@MagnoliaMemoryCare.Org
Address: 2764 Pleasant Road, Suite A PMB 876, Fort Mill, SC 29708
Description of Program: The Parkinson Association of the Carolinas serve as a resource for individuals and their families affected by Parkinson's disease in the Carolinas, through education, community outreach, and direct support.
Services include:
Support Groups

Exercise Programs

Wellness Wednesday

Virtual Cooking

Educational Events

Toll-Free Resource Line
Contact Information
Address: 2101 Sardis Road North, Suite 102, Charlotte, NC 28227
Phone: (980) 245-2786
Toll-Free: (866) 903-PARK (7275)
Email: pac@parkinsonassociation.org
The York County Council on Aging (YCCOA)
Description of Program: The York County Council on Aging provides a variety of programs to promote the well-being of aging persons living in York County. Services including group or home-delivered meals, transportation assistance, and social and recreational activities are offered through senior centers located throughout York County. York County residents aged 60 and older, their spouses, and any dependents with disabilities, are eligible for services.
The YCCOA also operates senior centers (meal/activity sites) in Rock Hill, York, Clover, Fort Mill, Edgemoor, and Great Falls.
Public Transportation

: Transportation to and from meal/activity sites is provided for participants. Contact the agency for details/schedules.

Facility/ADA Access

: All facilities are ADA accessible.

Intake Procedure

: Intake procedures may vary according to the service desired. Please contact the York County Council on Aging directly for more information.

Intake Requirements

: Medical History, Medication List, Soc. Sec Card

Hours of Operation

:

YCCOA Office hours are 7:30am – 4:00pm, Monday through Friday.

The Leroy Springs Complex Senior Center is open 8:30am – 1:30pm, Monday, Tuesday, Thursday, and Friday.
Contact Information:
Main Phone Chester: (803) 385-6109
Other Phone YCCOA Office, toll-free: 1-866-607-1910
Program Email: yccoamain@yccoa.com
Web Address: www.yccoa.com
Rock Hill
Name: Highland Park Mill Senior Center
Address: 917 Standard Street, Rock Hill, SC 29730
Phone: 803-327-6694
Clover
Name: Clover Senior Citizens
Address: 224 Church Street, Clover, SC 29710
Phone: 803-222-9286
Fort-Mill
Name: Senior Citizens Nutrition Center
Address: Unity Presbyterian Church 303 Tom Hall Street, Fort Mill, SC 29715
Phone: 803-547-6184
York
Name: York Senior Center
Address: 14 North Congress Street, York, SC 29745
Phone: 803-684-6115
Description of Program:(Catawba AAA) is here to help the over 72,000* residents, age 55 and older, who live in Chester, Lancaster, Union and York counties age well. Catawba AAA plan, coordinate and fund a variety of programs that serve older adults as well as their families and communities.
Contact Information:
Home Office
Catawba AAA
2051 Ebenezer Road, Suite B
Rock Hill, SC 29732
Mailing Address
Catawba AAA
PO Box 4618
Rock Hill, SC 29732
Contact Information
1-800-662-8330
803-329-9670
Fax : 803-329-6537
Email : Catawbaaaa@Catawba-Aging.com
Web Address: www.catawba-aging.com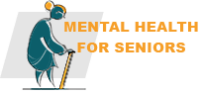 Description of Program: Mental Health for Seniors is dedicated to providing seniors with information on physical and mental fitness so that they can be active and happy in their golden years.
Services include:
Assisted Living

Pharmacy

Support

Resident Care

24/7 Special Services

Yoga for Relaxation

Caring Staff
Website: www.mentalhealthforseniors.com/
Description: Testing.com is an educational web resource with hundreds of easy-to-read lab testing guides, all reviewed by their Medical Review Board of experts. They also offer confidential, secure, and convenient online lab test ordering powered by trusted physician networks.
Click here to read Tips to Help the Elderly through Their Medical Tests.
Website: www.testing.com
 Description: Resume Builder is a platform for job seekers, who shares resume templates written by certified resume writers and informed by industry recruiters and career coaches to ensure their advice reflects current hiring trends. 
Click here to read Resume and Employment Guide for People With Disabilities.
Website: www.resumebuilder.com
 Description: Caring.com is a leading senior care resource for family caregivers seeking information and support as they care for aging parents, spouses, and other loved ones
Click here to read Strengthening Senior Safety: An Essential Guide to Identity Theft Protection
Website: www.caring.com
Click on each image for more information